23. und 24. June 2011
Zachary Oberzan
Your brother. Remember?

Programm-Download

"Your brother. Remember? ist weit mehr als ein filmisches Lehrstück über zwei Jugendliche und ihre Actionhelden. Es ist trotz mancher Flunkereien eine radikal ehrliche Performance über die Schwierigkeit, dem, was man einmal war, dem, was man ist, und dem, was man hätte werden können, aufrecht und lächelnd in die Augen zu schauen." nachtkritik.de

"Your brother. Remember? wird so zur witzigen bis traurigen Hommage an den eigenen Bruder, dessen Karriere nicht wie einst erträumt nach Hollywood ging, sondern Richtung Drogenabhängigkeit und Knast." Falter

Zachary Oberzan hat sich bereits in der legendären Nature Theater of Oklahoma-Produktion RAMBO SOLO als bedingungsloser Fan von Action-Hero-Blockbustern entblößt. Schon als Pubertierender stellte er im US-Bundesstaat Maine in den 1980ern gemeinsam mit seinem älteren Bruder Gator penibel Szenen aus Kickboxer und anderen Karatefilmen mit Jean-Claude Van Damme sowie aus dem Kult-Snuff-Movie Faces of Death in eigenen Videos nach.
20 Jahre später kehren die Brüder in ihr Elternhaus zurück, um diese Filme noch einmal zu drehen. Your brother. Remember? ist eine nerdige Collage aus den Low-Budget-Videos der Brüder Oberzan, Clips von Originalfilmen und Liveperformance. Letztlich handelt es sich um die Geschichte zweier ungleicher Brüder. Beide hatten dieselbe Kindheit, dieselben Idole – der eine ist im Knast gelandet, der andere auf der Bühne. Drogenmissbrauch, Depression und Gefängnis haben ihre Spuren hinterlassen. Was bedeutet Erfolg und was Versagen? Wie verschieden sind diese Leben? Hätte es auch umgekehrt sein können? Vielleicht. Mit Jean-Claude Van Damme und Dr. Francis Gröss in ihrer Ecke steigen Zachary und Gator ein letztes Mal gemeinsam in den Ring, im Titelkampf um ein wenig Anerkennung, um die sie schon ihr ganzes Leben kämpfen.
Zachary Oberzan is a massive fan of action hero blockbusters, as the legendary Nature Theater of Oklahoma production, RAMBO SOLO, illustrated. A pubescent teenager in the 1980s in the US state of Maine, he and his older brother Gator re-enacted scenes from Kickboxer and other karate films with Jean-Claude Van Damme as well as the cult-snuff-movie Faces of Death in home videos. 20 years later the two brothers return to their already estranged childhood home to reproduce these home videos in greatest possible detail.
Your brother. Remember? is a nerdy collage of the brothers Oberzan's home videos, original material and live performances, and ultimately the story of two very different brothers. Both had the same childhood, the same idols – one of them ended up in prison, the other one on stage. Drug abuse, depression and prison have left their mark. What do success and failure mean? Could it have been the other way around? Maybe. With Jean-Claude Van Damme and Francis Gröss in their corner, Zachary and Gator step into the ring one last time to win a little of the recognition they've been fighting for all their lives.
Konzept/Regie/Performance Zachary Oberzan Videoperformance Gator Oberzan Text Zachary & Gator Oberzan Regieassistenz und Tourmanagement Nicole Schuchardt Licht, Ton- und Videotechnik Tom Barcal
Eine Koproduktion von Kunstenfestivaldesarts, Noorderzon Performing Arts Festival/Grand Theater Groningen und brut Wien.

Frischluft bloggt wieder!
Alles muss raus! - Festival-Blog
4,99 Einheitspreis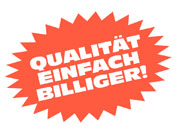 Brüssel: 09. - 13. Mai 2010 / Kunstenfestivaldearts - PREMIERE
Terschelling: 13. - 20. Juni 2010 / Oerol Festival
Ljubljana: 22. August 2010 / Mladi Levi Festival
Zürich: 31. August & 01. September 2010 / Zürcher Theaterspektakel
Genf: 01. & 02. Oktober 2010 / Almost Cinema, Vooruit
Wien: 21. - 23. Oktober 2010 / brut
New York City: 05. - 10. & 13. - 16. Januar 2011 / Under the Radar
Oslo: 19. - 22. Januar 2011 / Black Box Teater
Créteil: 25. - 29. Januar 2011 / Maison des Arts
Antwerpen: 31. Januar & 01. Februar 2011 / De Singel
Mailand: 04. April 2011 / Danae Festival Milan
Bologna: 08. April 2011 / F.I.S.Co Festival
Uppsala: 14. April 2011 / TUPP Festival
Bergen: 30. April & 01. - 02. Mai 2011 / bit teatergarasjen
Malmö: 05. & 06. Mai 2011 / Inkonst
Goeteborg: 09. Mai 2011 / Pustervik
Trondheim: 12. - 15. Mai 2011 / Avant Garden
Wien: 23. & 24. Juni 2011 / Alles muss Raus, brut
Hannover: 02. & 03. Juli 2011 / Theaterformen
Coimbra: 03. September 2011 / O Teatrao
Lissabon: 07. - 09. September 2011 / Culturgest
Berlin: 11. & 12. September 2011 / HAU
Kyoto: 23. - 25. September 2011 / Kyoto Experiment, Kyoto Arts Center
Leuven: 29. - 30. September & 01. Oktober 2011 / STUK
Amsterdam: 12. & 13. Oktober 2011 / Frascati
Paris: 21. - 23. Oktober 2011 / Temps d'Images Festival
Bern: 02. & 03. November 2011 / Tanz in Bern
Helsinki: 17. & 18. November 2011 / Baltic Circle Festival
Straßburg: 27. - 29. November 2011 / Théâtre le Maillon
München: 02. & 03. Dezember 2011 / SPIELART
Calgary: 12. Januar 2012 / Calgary International Festival of the Arts at HPR
Norwich: 18., 19., 20. Mai 2012 / Norfolk & Norwich Festival
Sarajevo: 06. Oktober 2012 / International Theater Festival MESS
Dublin: 11. - 13. Oktober 2012 / Dublin Theatre Festival
Lativa: 03. & 04. November 2012 / New Theater Institute of Riga
Corps: 08. & 09. April 2013 / Festival à Corps, TAP Poitier